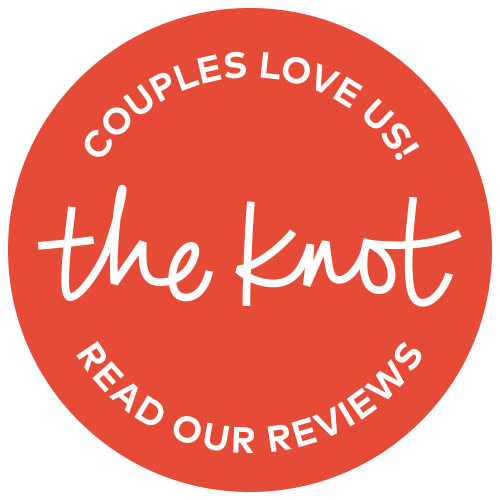 Y'all Darryl is just awesome!! He helped us with making our playlists, making sure our First Dance songs (yes we cut/edited 2 together) were played just right and really got the crowd into the dancing all night!! When had a few calls before to ensure that everything was just right. You want a perfect and fun dance party, Darryl is the man - Hannah, 1-8-2020

"Darryl was absolutely amazing to work with! I could not leave the dance floor the entire night because he made the wedding soooooo much fun! He worked so well with our venue and our photographer to make sure everyone was on the same page and was done perfectly. The online system he uses he so easy and his music selection is very big. There was two songs I couldn't find on his system and he was able to get them for the wedding and they sounded great! Anytime we had any questions, he would always respond so quickly and made sure that we had everything we wanted. My husband was so picky about the music and he was so blown away by all the services Darryl provided. The photobooth was awesome and everyone absolutely loved it. I love looking through all photos to see how much everyone had fun. The lighting he used was so pretty and I love the colors he used. The monogram that was on the wall was so pretty. I would definitely recommend him to everyone!!" - Brittany, 6/12/19

"I would HIGHLY RECOMMEND D2! My fiancé and I are extremely picky and particular, and Darryl met all of our expectations! We spent days researching and comparing different DJs in the area and chose D2 Entertainment. Darryl was an awesome DJ at our wedding and played songs that kept people dancing all night. He really knew how to keep the vibe going. We gave him a list of songs we wanted played and also requested a few songs throughout the night, and he did a great job at playing what we wanted. Leading up the wedding, he was so organized and was always available to answer our questions. Darryl ended up providing the up lighting for our wedding as well. He did a great job. He is extremely professional and friendly. Don't worry about researching different DJs, because we did it for you! Book D2! :)" Ann, 3/27/19

Read
View reviews:
in
He personally reached out to me after hurricane Laura letting me know that I didn't have to worry about my bill for him! He came to my wedding after just getting electricity back on at my venue! As soon as we met in person he felt like a long last friend! He played amazing music! He was a blast to have! I would absolutely recommend him to anyone and everyone because he truly cares about his customers and he knows how to get people dancing!

Gabrielle Becnel Hymel

8/11/2019

I would highly recommend Darryl. He did an amazing job at our wedding reception with the music, lights, and photo booth. The music was a perfect flow, and Darryl played the songs from our playlist while doing a great job as MC. My husband and I are big LSU fans, and D2 projected a tiger eye on the wall when playing LSU Pregame. All of our guests had a fun time using the props in the photo booth, and we enjoyed seeing the pictures online. D2 Entertainment will not only meet but exceed your DJ expectations.

Our Wedding was last night in the middle of a Hurricane. Darryl was amazing! he kept in touch with us all day, he gassed up his generator to make sure we would have music. if we didnt have power at the venue would go on. He was an amazing MC and the dance floor was NEVER empty. I would recommend D 2 Entertainment for any event you're having! Thank you Darryl, you helped make our day, an amazing time.

Laney Elizabeth

12/03/2016

As a manager of a business, I use D2 Entertainment every week. It's been years now. Every single week Darryl shows up and my customers come out just to see him. He is very professional, outgoing and an asset to the business. I would highly recommend D2 Entertainment to anyone for any type of function. If you want a great experience working with someone and a great time, Darryl is the one to call!